FZP Digital is a Philadelphia & Bucks County Digital Marketing Agency
We help businesses and nonprofits create and increase their digital presence in Philadelphia, and Bucks and Montgomery Counties. The first step in obtaining a digital presence is to have a high quality, professional website.   We build premium responsive/mobile WordPress websites in addition to being a Wix Agency Partner. We also offer all of the  services needed to help websites increase their organic search score in order to compete for the highest rankings!
Our Services
We create websites, logos and digital marketing plans to fit your project.
Logo Design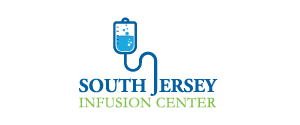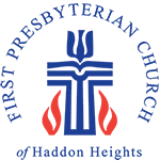 What Our Clients Say
"I would highly recommend Fred Poritsky and the whole team at FZP Digital for all of your business digital and marketing needs. My husband and I own a small medical practice in Southampton, PA. Keith is an internist who has developed a special type of concierge membership program. Our Preservation Health plan encompasses all adult medicine but has a heavy focus on lifestyle and wellness.  Lma Mineral Float, our sister facility, opened about a year and half ago to provide hydrotherapy programs. FZP digital is a great "one stop shop" for all types of business sectors." Vivi Sadel - Office Manger/Owner
Preservation Health, LLC – Vivi Sadel – Office Manager/Owner
"As Communications Chair and past President of the Jewish Community Center of Long Beach Island, I am pleased share with you our experience with Fred Poritsky of FZP Digital. About two years ago, we reached out to Fred to help us recreate our synagogue website which as a blog was not working for us at all.  Fred quickly understood our needs and in a reasonable amount of time put together a website that we could be proud of.  He has been very accessible to answer questions and in helping us keep the site current. At this time, in the midst of a Pandemic, a user friendly and up-to-date web site is essential to the health of our synagogue.  We are grateful to have Fred and FZP partnering with us in informing our members and the public of our activities, our services and our vision." Rose Valentine - Past President/Communications Chair
JCC of Long Beach Island – Rose Valentine – Communications Chair
At FZP Digital, our team works with you to create the best website, logo, and digital marketing plan that is right for you, your business or nonprofit organization.
We turn your vision into visually pleasing designs that not only look great but will perform well on search engines, and bring potential clients, customers and donors to your website.
At FZP Digital, we collaborate with our clients and live up to our tag line.
Develop . Design . Deliver
What's New
23 Best Philadelphia Digital Marketing Agencies FZP Digital Named One of The Best Digital Marketing Agencies in Philly Why These...
Or, How I Became an Entrepreneur at Age 60! I read a great article by Daniel Gold recently about his...
More than 50% of our clients are women-owned businesses. They represent many segments of business including Consulting firms, CPA firms,...