FZP Digital is a Philadelphia & Bucks County Digital Marketing Agency
We help businesses and nonprofits create and increase their digital presence in Philadelphia, and Bucks and Montgomery Counties. The first step in obtaining a digital presence is to have a high quality, professional website.   We build premium responsive/mobile WordPress websites. We also offer all of the  services needed to help websites increase their organic search score in order to compete for the highest rankings!
Our Services
We create websites, logos and digital marketing plans to fit your project.
Logo Design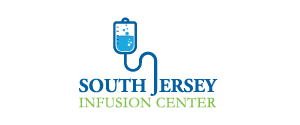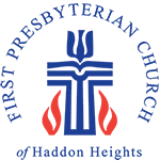 What Our Clients Say
"As a nonprofit housing provider for senior citizens in NE Philadelphia, we are very pleased with the work that Fred and his FZP Digital team performed in creating our new website.  Fred's expertise and clean and flawless design, promotes an easy to navigate site, that is expected to increase our website traffic. Both future and existing residents will find the information most helpful and broaden our outreach to the varieties of communities at large." Gene Cummings - FOP Senior Citizens, Inc., Vice President
FOP Senior Citizens, Inc -Gene Cummings – Vice President
"I have been an FZP Digital client for years. I must say that Fred Poritsky never ceases to amaze me with his immediate response, can do attitude and his willingness to please. I never have concerns over whether the job is done immediately or perfectly and he is courteous beyond belief." Arthur Alan Wolk- The Wolk Law Firm, Managing Partner
The Wolk Law Firm – Arthur Alan Wolk – Managing Partner
At FZP Digital, our team works with you to create the best website, logo, and digital marketing plan that is right for you, your business or nonprofit organization.
We turn your vision into visually pleasing designs that not only look great but will perform well on search engines, and bring potential clients, customers and donors to your website.
At FZP Digital, we collaborate with our clients and live up to our tag line.
Develop . Design . Deliver
What's New
23 Best Philadelphia Digital Marketing Agencies FZP Digital Named One of The Best Digital Marketing Agencies in Philly Why These...
Or, How I Became an Entrepreneur at Age 60! I read a great article by Daniel Gold recently about his...
More than 50% of our clients are women-owned businesses. They represent many segments of business including Consulting firms, CPA firms,...